List of Issues with the Message
Click on headings to expand them, or links to go to specific articles.
Click here if you have questions, need help, or just want someone to talk to.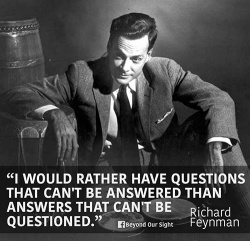 This page is a master list of all of the issues that have come to our attention in respect to William Branham and his message. It summarizes, in the form of a list of questions, virtually all of the research we have conducted since 2004 with respect to William Branham. Click on any of the questions or colored links to read further details on the issue.
The List of Questions
The purpose of this list is to provide a short concise summary of all known issues that can be used as a quick reference guide when discussing any concerns relating to William Branham, his message or those that follow him. Our aim is to provide a detailed explanation for each issue, as well as our detailed research. To the extent that the specific question does not link to anything, it simply means we have not had the time to research the issue as yet.
Our request & promise
Please let us know of any factual errors on our website, either by email or by a message to us on our Facebook page. If you provide us with evidence, we will correct any errors as quickly as possible.
Some followers of William Branham have suggested that it is wrong to highlight these issues. However, we believe it is not only right but that we are required to tell people the information we have found.
If you do disagree with anything on this website, we would request that you please prove us wrong. Honestly, we don't want this website to contain any incorrect information. However, to date, we have only received a couple such requests and corrected the errors as soon as they were reported to us.
Did any of William Branham's visions or prophecies fail?
The scriptural test of a prophet is clear as outlined by Moses in Deuteronomy 18:
But if any prophet presumes to speak anything in my name that I have not authorized him to speak, or speaks in the name of other gods, that prophet must die. Now if you say to yourselves, 'How can we tell that a message is not from the LORD?' — whenever a prophet speaks in my name and the prediction is not fulfilled, then I have not spoken it; the prophet has presumed to speak it, so you need not fear him."[1]
While at first we found this almost impossible to believe, we have been unable to locate a single unambiguous prophecy that was made in advance in a public forum (on tape) and that was later clearly fulfilled. However, there are numerous examples of visions that were made publicly which failed (were not fulfilled) and prophecies that changed drastically over time. If you click on the individual lines below, they will take you to a detailed explanation of each issue.
How can William Branham be a true prophet of God if he failed the test of Deut 18:20-22?
Here is a list of questions related to William Branham's visions and prophecies. Please click on the link in each question to go to an article containing a detailed analysis of the issue:
If you have a question regarding William Branham's prophetic ministry that is not listed above, please contact us by clicking here.
Was William Branham Credible?
If you tell the truth, you don't have to remember anything. - Mark Twain
The Bible plainly tells us what is expected of Christian leaders:
An elder must be blameless...[2]
For the overseer must be blameless as one entrusted with God's work...[3]
The overseer then must be above reproach...[4]
And these also must be tested first and then let them serve as deacons if they are found blameless.[5]
William Branham portrayed himself as a simple, honest, uneducated man who was sent from God as a prophet to fore-run the second coming of Christ. However, many of the stories that he told have been proven to be untrue and many of the doctrines that he said he received directly from God were, in fact, plagiarized from other ministers. If you click on the individual items below, they will take you to a detailed explanation of each issue.
The following is our list of questions related to William Branham's honesty and credibility. Please click on the link to go to a detailed discussion of the question:
Are William Branham's teachings in agreement with the Bible?
If you study the message, you will find that William Branham departed significantly from the plain meaning of scripture in many things that he taught. If you click on the individual items below, they will take you to a detailed explanation of each issue.
The following is a list of questions that we have attempted to answer regarding the teachings of William Branham. Please click on the link to go to a detailed discussion of the question:
Strange, bizarre, or contradictory beliefs of William Branham
William Branham believed, and taught, a number of things that appeared to be quite bizarre:
In other places, William Branham contradicted himself, both in his biographical stories but also in his preaching. Here are a few examples:
Other Issues Relating to William Branham's Message
False Doctrine and Misinformation Taught by Message Churches
These doctrines may not have been taught directly by William Branham (or at least we have not found quotes yet) but are widely held by Message ministers/believers and are taught in a variety of message churches (please note that they may not be found in all message churches).
But Message believers reject these teachings
There are a few things that William Branham taught that followers of William Branham simply do not believe in any practical sense.
Now what? Where do I go from here?
If you have honestly looked at these questions and the research provided in our analysis of each issue, you must question whether William Branham was a true prophet of God.
To help those who are now confronted with these issues and wonder what the next course of action should be we would recommend the following links:
Listen to the Off The Shelf podcast!
How do I help people who are still in the message? Do I tell them the message is wrong or is there a better way? How do I interact with my spouse/family member/friend who is still in the message?
Should we abandon Christianity? Does it still make sense to follow Jesus after leaving the message?

Further research on William Branham - Research Sources for William Branham and His Message
If you are looking for non-message sources to help you grow spiritually - Resources that have helped us
If you want to ask us a question, you can email us.
We sincerely pray that this information has helped you on your spiritual journey. May the Holy Spirit lead you into the truth of Jesus Christ!
Shalom!
Footnotes