Translate page into: español, Deutsch, français, italiano, português do Brasil, polski, română, русский, Nederlands, norsk, svenska, suomi, हिन्दी, ਪੰਜਾਬੀ, Tagalog, తెలుగు, Afrikaans, isiZulu, Kiswahili, 中文, Ikinyarwanda, ikirundi
Click on headings to expand them, or links to go to specific articles.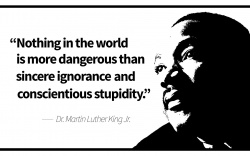 This article is one in a series on the Message of William Branham - you are currently in the article that is in bold:
The testimony of the Message is that it has produced some bad fruit. Ern Baxter said, "Branham as a teacher was outside of his calling. The fruits of his teaching ministry are not good."
After reading this article, you should be able to agree that the fruit of the message is not good.
| | |
| --- | --- |
| | Pastor Joaquim Gonçalves Silva of Goiânia, Brazil was accused by a number of women for sexual improprieties through abuse of power between 2002 and 2021 based on numerous news reports in 2021. It also appears that Billy Paul Branham was aware of the sexual misconduct of pastor Joaquim Gonçalves Silva in 1998. |
| | |
| --- | --- |
| | Jim Jones was responsible for the deaths of 909 men, women and children in Jonestown, Guyana on November 18, 1978. Jim Jones preached a series of meetings with William Branham in 1956, and seems to have picked up on William Branham's phraseology relating to "The Message" (refer to the transcript of the handwritten note below). He was known as "Brother Jones" on the tapes, which have a number of "blank spots". His mass murder-suicide in 1978 could have also been the result of paranoia when his group of followers were not raptured in 1977. |
| | |
| --- | --- |
| | Paulaseer Lowrie met William Branham before he returned to India. He taught that he was "that swarthy man", meaning the angel in William Branham's visions, and the second coming of Christ. He started a 1977 rapture cult in Tirunelveli, India. This movement disbanded in 1978. |
Photo Not
Available

Roger Rudin and his wife were married by William Branham in July 1963. Rudin became the pastor of Evening Light Tabernacle in Phoenix. Rudin used tithes to support his prestige among Phoenix's Gay community throughout the 1970's to the 1990's..
| | |
| --- | --- |
| | Paul Schafer founded a Message commune called "Colonia Dignidad". He preached from William Branham's sermons and against "sins of the flesh". He was convicted of multiple accounts of torture and sexual abuse of children during the 1990's and died in prison in 2010. |
| | |
| --- | --- |
| | Don Parnell claims that Jesus came in 1963, and preaches that the age of grace is finished and has been replaced with the "Third Testament" which is the Son of David Ministry that rules with a rod of iron. This is based on a vision he says that he had of William Branham in 2002. |
| | |
| --- | --- |
| | Martin Gumbura was the pastor of End Time Message Church until he was sentenced to 40 years in prison in 2014 for sexually abusing women and girls in his church. Gumbura also mixed polygamy with the Message, and has 11 wives. |
| | |
| --- | --- |
| | Kacou Phillipe claims he has the Lamb's book of life for this generation and is the successor of William Branham. He calls himself the eternal king and he calls the Bible an instrument of the devil. He teaches that salvation in 2014 is only by believing his preaching, and not through Jesus Christ. |
| | |
| --- | --- |
| | Voice of God Recordings reported assets of $109,834,481 on their US tax return as of June 30, 2011. They have earned these funds by distributing the sermons of William Branham, which has served to promote the doctrines of all of the radical ministries noted above. |
| | |
| --- | --- |
| | Fred Sothmann moved to Jeffersonville in 1959, and was granted the sole rights to reproduce William Branham's recorded sermons in 1962 by the William Branham Evangelistic Association. He was with William Branham hunting in Arizona in March 1963. Fred Sothmann believed that William Branham was God the Father, and that people should pray in William Branham's name. |
| | |
| --- | --- |
| | Leo Mercer was one of two men in charge of recording William Branham's sermons (one of two 'tape boys'). He went on the lead "The Park", which was a gathering of Message Believers in Prescott Arizona. He was accused of homosexuality by Lee Vayle, and accused of molesting and abusing children at The Park in testimony given in the Supreme Court of California. |
Footnotes
‎