Spirit of... (Bible Study)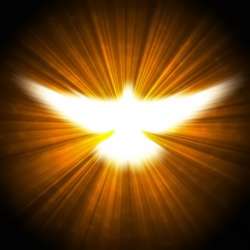 This article is one in a series of studies on the Holy Spirit and the baptism of the Holy Spirit - you are currently on the topic that is in bold:
In the Old Testament, the Spirit of the Lord came in varying manifestations. The Spirit dwelt between the Cherubs in the Holy of Holies in the Temple, where only the High Priest was able to enter once a year, and the Spirit also anointed and inspired men (kings, poets, and commoners) for service, prophecy, and praise.
After being rebuked by the Prophet Nathan for commiting adultery, King David wrote:
"Create in me a clean heart, O God; and renew a right spirit within me. Cast me not away from thy presence; and take not thy holy spirit from me. Restore unto me the joy of thy salvation; and uphold me with thy free spirit." (Psalms 51:10-12)
Like the wind, the Spirit of the Lord may vary in intensity and is controlled by God alone.
"Spirit" in the Old Testament
| Scripture | Name | Meaning |
| --- | --- | --- |
| Genesis 1:2 | Ruach Elohim | The Spirit of God |
| Judges 3:10 | Ruach Jehovah | The Spirit of the Lord |
| Psalms 51:11 | Ruach Hakkodesh | The Holy Spirit |
| Isaiah 61:1 | Ruach Adonai Jehovah | The Spirit of the Lord GOD |
| Job 33:4 | Ruach-El | The Spirit of God |
"Spirit" in the New Testament
The titles "Holy Ghost", "Holy Spirit" and "the Spirit" are also used interchangeably with the following titles:
Spirit of adoption
Spirit of Christ
Spirit of your Father
Spirit of God
Spirit of holiness

Spirit of Jesus Christ
Spirit of life
Spirit of the Lord
Spirit of wisdom

Spirit of prophecy
Spirit of the Son
Spirit of Truth
Spirit of...power, and of love, and of a sound mind.
Spirit of adoption
| Scripture | Text: |
| --- | --- |
| ROMANS 8:15-16 | For ye have not received the spirit of bondage again to fear; but ye have received the Spirit of adoption, whereby we cry, Abba, Father. The Spirit itself beareth witness with our spirit, that we are the children of God: |
Spirit of Christ
| Scripture | Text: |
| --- | --- |
| I PETER 1:11 | Searching what, or what manner of time the Spirit of Christ which was in them did signify, when it testified beforehand the sufferings of Christ, and the glory that should follow. |
| I PETER 1:10-11 | Of which salvation the prophets have enquired and searched diligently, who prophesied of the grace that should come unto you: Searching what, or what manner of time the Spirit of Christ which was in them did signify, when it testified beforehand the sufferings of Christ, and the glory that should follow. |
Spirit of your Father
| Scripture | Text: |
| --- | --- |
| MATTHEW 10:20 | For it is not ye that speak, but the Spirit of your Father which speaketh in you. |
Spirit of Holiness
| Scripture | Text: |
| --- | --- |
| ROMANS 1:4-5 | And declared to be the Son of God with power, according to the spirit of holiness, by the resurrection from the dead: By whom we have received grace and apostleship, for obedience to the faith among all nations, for his name: |
Spirit of Jesus Christ
| Scripture | Text: |
| --- | --- |
| PHILIPPIANS 1:19 | For I know that this shall turn to my salvation through your prayer, and the supply of the Spirit of Jesus Christ, According to my earnest expectation and my hope, that in nothing I shall be ashamed, but that with all boldness, as always, so now also Christ shall be magnified in my body, whether it be by life, or by death. For to me to live is Christ, and to die is gain. |
Spirit of Life
| Scripture | Text: |
| --- | --- |
| ROMANS 8:1-2 | There is therefore now no condemnation to them which are in Christ Jesus, who walk not after the flesh, but after the Spirit. For the law of the Spirit of life in Christ Jesus hath made me free from the law of sin and death. |
Spirit of the Lord
| Scripture | Text: |
| --- | --- |
| LUKE 4:18-19 | The Spirit of the Lord is upon me, because he hath anointed me to preach the gospel to the poor; he hath sent me to heal the brokenhearted, to preach deliverance to the captives, and recovering of sight to the blind, to set at liberty them that are bruised, To preach the acceptable year of the Lord. |
| ACTS 5:9 | Then Peter said unto her, How is it that ye have agreed together to tempt the Spirit of the Lord? behold, the feet of them which have buried thy husband are at the door, and shall carry thee out. |
| ACTS 8:39 | And when they were come up out of the water, the Spirit of the Lord caught away Philip, that the eunuch saw him no more: and he went on his way rejoicing. |
| II CORINTHIANS 3:17-18 | Now the Lord is that Spirit: and where the Spirit of the Lord is, there is liberty. But we all, with open face beholding as in a glass the glory of the Lord, are changed into the same image from glory to glory, even as by the Spirit of the Lord. |
Spirit of...power, and of love, and of a sound mind
| Scripture | Text: |
| --- | --- |
| II TIMOTHY 1:7 | For God hath not given us the spirit of fear; but of power, and of love, and of a sound mind. |
Spirit of prophecy
| Scripture | Text: |
| --- | --- |
| REVELATION 19:10 | And I fell at his feet to worship him. And he said unto me, See thou do it not: I am thy fellowservant, and of thy brethren that have the testimony of Jesus: worship God: for the testimony of Jesus is the spirit of prophecy. |
Spirit of his Son
| Scripture | Text: |
| --- | --- |
| GALATIANS 4:6-7 | And because ye are sons, God hath sent forth the Spirit of his Son into your hearts, crying, Abba, Father. Wherefore thou art no more a servant, but a son; and if a son, then an heir of God through Christ. |
Spirit of Truth
| Scripture | Text: |
| --- | --- |
| JOHN 14:16-17 | And I will pray the Father, and he shall give you another Comforter, that he may abide with you for ever; Even the Spirit of truth; whom the world cannot receive, because it seeth him not, neither knoweth him: but ye know him; for he dwelleth with you, and shall be in you. |
| JOHN 15:26 | But when the Comforter is come, whom I will send unto you from the Father, even the Spirit of truth, which proceedeth from the Father, he shall testify of me: |
| JOHN 16:13 | Howbeit when he, the Spirit of truth, is come, he will guide you into all truth: for he shall not speak of himself; but whatsoever he shall hear, that shall he speak: and he will shew you things to come. |
Spirit of Wisdom
| Scripture | Text: |
| --- | --- |
| EPHESIANS 1:17 | That the God of our Lord Jesus Christ, the Father of glory, may give unto you the spirit of wisdom and revelation in the knowledge of him: |
Spirit of God
| Scripture | Text: |
| --- | --- |
| GENESIS 1:2 | And the earth was without form, and void; and darkness was upon the face of the deep. And the Spirit of God moved upon the face of the waters. |
| EPHESIANS 4:30 | And grieve not the holy Spirit of God, whereby ye are sealed unto the day of redemption. |
| MATTHEW 3:16 | And Jesus, when he was baptized, went up straightway out of the water: and, lo, the heavens were opened unto him, and he saw the Spirit of God descending like a dove, and lighting upon him: |
| MATTHEW 12:28 | But if I cast out devils by the Spirit of God, then the kingdom of God is come unto you. |
| ROMANS 8:9-11 | But ye are not in the flesh, but in the Spirit, if so be that the Spirit of God dwell in you. Now if any man have not the Spirit of Christ, he is none of his. And if Christ be in you, the body is dead because of sin; but the Spirit is life because of righteousness. But if the Spirit of him that raised up Jesus from the dead dwell in you, he that raised up Christ from the dead shall also quicken your mortal bodies by his Spirit that dwelleth in you. |
| ROMANS 8:13-14 | For if ye live after the flesh, ye shall die: but if ye through the Spirit do mortify the deeds of the body, ye shall live. For as many as are led by the Spirit of God, they are the sons of God. |
| ROMANS 15:19 | Through mighty signs and wonders, by the power of the Spirit of God; so that from Jerusalem, and round about unto Illyricum, I have fully preached the gospel of Christ. |
| I CORINTHIANS 2:10-14 | But God hath revealed them unto us by his Spirit: for the Spirit searcheth all things, yea, the deep things of God. For what man knoweth the things of a man, save the spirit of man which is in him? even so the things of God knoweth no man, but the Spirit of God. Now we have received, not the spirit of the world, but the spirit which is of God; that we might know the things that are freely given to us of God. Which things also we speak, not in the words which man's wisdom teacheth, but which the Holy Ghost teacheth; comparing spiritual things with spiritual. But the natural man receiveth not the things of the Spirit of God: for they are foolishness unto him: neither can he know them, because they are spiritually discerned. |
| I CORINTHIANS 3:16 | Know ye not that ye are the temple of God, and that the Spirit of God dwelleth in you? |
| I CORINTHIANS 6:11 | And such were some of you: but ye are washed, but ye are sanctified, but ye are justified in the name of the Lord Jesus, and by the Spirit of our God. |
| II CORINTHIANS 3:3 | Forasmuch as ye are manifestly declared to be the epistle of Christ ministered by us, written not with ink, but with the Spirit of the living God; not in tables of stone, but in fleshy tables of the heart. |
| I TIMOTHY 3:16 | And without controversy great is the mystery of godliness: God was manifest in the flesh, justified in the Spirit, seen of angels, preached unto the Gentiles, believed on in the world, received up into glory. |
| I JOHN 4:2-3 | Hereby know ye the Spirit of God: Every spirit that confesseth that Jesus Christ is come in the flesh is of God: And every spirit that confesseth not that Jesus Christ is come in the flesh is not of God: and this is that spirit of antichrist, whereof ye have heard that it should come; and even now already is it in the world. |
Footnotes