List of Issues with the Message
From BelieveTheSign
Click here if you have questions, need help, or just want someone to talk to.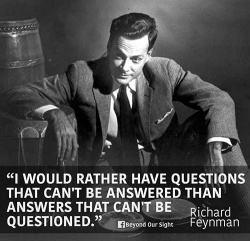 This page summarizes virtually all of the research we have conducted since 2004 with respect to William Branham and his message. Click on any of the questions or colored links to read further details on the issue.
What is the motivation for this website?
The development of this website started out in 2004, and was ultimately published in 2007, with the purpose of being a sane voice in defense of the message of William Branham.
We left the message church we had attended for 37 years after it turned out that the pastor of the church had covered up the sexual abuse of a minor. The majority of the congregation also left within a month after our leaving and a new church started up. It did not differ doctrinally from the church we left, yet the pastor believed all those who left were apostate. The most problematic issue was the fact that not a single message minister stood up publicly against the egregious sin of our former pastor.
How could this be? Wasn't the purpose of the message to create a pure bride that could stand above sin and the world? We began to think that the message had somehow been perverted by the ministers of the message. To determine whether this was the case, we went to the very foundation of our faith and started examining what we believed. We asked ourselves these two questions:
Had ministers of the message perverted William Branham's teaching? OR
Was there a fundamental problem with the message itself?
Can we trust the Bible?
Because the message was basically a "King James Version Only" denomination (and, yes, we believe the message is a "denomination" as that word is commonly defined), we started examining the Bible and which versions we could consider as trustworthy. Through our research over a period of about 9 months, it became clear that the Bible was very trustworthy, although our understanding was changed somewhat as we clearly understood how the New Testament had been passed down to us today.
Can we trust the message?
We then started to research the message. Our sole purpose was to prove the message to be true so that we could determine how it had been perverted by the message ministers who refused to stand up against sin in the pulpit.
While the Bible had stood up well to intense scrutiny, our research into the message started raising some very difficult questions - visions that had apparently failed, prophecies that had changed over time, credibility issues and doctrinal problems.
Paul, in Acts 17, considered those that searched scripture to try to prove whether things were true to be more noble than those that did not:
The brothers immediately sent Paul and Silas away by night to Berea, and when they arrived they went into the Jewish synagogue. Now these Jews were more noble than those in Thessalonica; they received the word with all eagerness, examining the Scriptures daily to see if these things were so.[1]
The research we did to try answer to the questions we encountered raised even more questions, so we became even more diligent in our efforts to prove that the message was correct and that William Branham was a true prophet of God. The ongoing results of our research continued to raise even more questions. We spent several years researching these issues which in turn raised multitudes of questions.
What happened next...
Our biggest problem was that no one in our church was prepared to sincerely consider our questions and try to answer them. We talked to many well-known ministers that also followed William Branham, but they didn't have any answers either. A few of the more honest ministers actually admitted that we had stumbled onto some questions that they couldn't answer (at least in a way that reflected positively on William Branham). So we kept searching for answers.
What was important to us was the Bible and it has always been our sincere desire to follow Christ regardless of the cost. That is more important to us than family, friends or work. Our questions were driven by our desire to know Jesus Christ in his death, burial, and resurrection.
What does the Bible say about sincere questions?
Read our article on What Jesus had to say about asking questions?
The Book of Acts contains numerous examples of Paul reasoning with the Jews in their synagogues about the Messiah. Paul was dealing with tough questions being put to him by Jews that did not believe the message of Christ.
When someone comes to us with a tough question, how are we supposed to respond? Peter gives us the answer in 1 Peter 3:15 (shown below from several translations):
KJV - But sanctify the Lord God in your hearts: and be ready always to give an answer to every man that asketh you a reason of the hope that is in you with meekness and fear...[2]
NASB - ...but sanctify Christ as Lord in your hearts, always being ready to make a defense to everyone who asks you to give an account for the hope that is in you, yet with gentleness and reverence...[3]
NLT - Instead, you must worship Christ as Lord of your life. And if someone asks about your Christian hope, always be ready to explain it. But do this in a gentle and respectful way.[4]
I am not sure why those in our church did not seem to believe or practice this verse, but we have found this attitude through out the message - message believers refuse to answer, or even discuss, our questions in an open and honest manner.
This page consists of our list of questions. Each question contains a link which, if you click on, will take you to our detailed research on the specific issue.
How did Jesus deal with questions arising out of doubt?
There was a person in the Bible that thought that Jesus was the messiah but later on he began to have some doubt.
How did Jesus deal with this man's doubt?
Here is the story about John the Baptist from Luke 7:18- 23:
John's disciples told him about all these things. Calling two of them, 19 he sent them to the Lord to ask, "Are you the one who is to come, or should we expect someone else?"  When the men came to Jesus, they said, "John the Baptist sent us to you to ask, 'Are you the one who is to come, or should we expect someone else?' "  At that very time Jesus cured many who had diseases, sicknesses and evil spirits, and gave sight to many who were blind.  So he replied to the messengers, "Go back and report to John what you have seen and heard: The blind receive sight, the lame walk, those who have leprosy are cleansed, the deaf hear, the dead are raised, and the good news is proclaimed to the poor.  Blessed is anyone who does not stumble on account of me." [5]
Jesus did not say, "How could you doubt me, John?" He did not condemn John for doubting. What he did was point to the evidence and to tell John's followers to go back to him and tell John the Baptist what they saw.
Jesus did not condemn doubt and he simply pointed to the evidence.
Fear not
If you are a message believer, the list below is frightening. You may get angry. Some have become physically ill. They are going to raise a lot of questions. But please just take your time. Think about the questions that we are asking and the facts that we are presenting (click on the highlighted text to go to the specific research on an issue).
We are not expecting you to believe anything just because we are saying it. But what we have done is to provide all of the facts, quotes and references necessary to back up all of our research and observations. Study these things out for yourself. If you can find any errors in our research, we will change the information on our website - please, just let us know about it.
To the extent anyone in the message has sought to provide us with an explanation for, or specific solution to, a problem or concern that we have raised, we have listed these in the discussion of the issue. There have not been a lot of explanations to date that have been sent to us, and most of them are easily identified as being the product of Cognitive Dissonance (if you don't know what that is, please click on the link).
Finally, don't be afraid. The opposite of love is not hate, but fear. If you have doubts, they need to be resolved, and the only way to do that is to find out the truth. We wished that we had known these things years ago. And we are presenting them here so that you don't have to spend the years researching these issues that we did.
There is no fear in love, but perfect love drives out fear, because fear has to do with punishment. The one who fears punishment has not been perfected in love. 4:19 We love because he loved us first. (1 John 4:18-19)[6]
A Challenge and A Promise
The following is a master list of all of the issues and problems that have been raised by us and others in respect to William Branham and his message.
The purpose of this list is to provide a short concise summary of all known issues that can be used as a quick reference guide when discussing these concerns. Our aim is to provide a detailed explanation for each problem, and the research we have uncovered, when you click on them. To the extent that the specific problem does not link to anything, it simply means we have not had the time to research the issue as yet.
THE CHALLENGE - If you disagree with our conclusions on any of the issues we have raised below, please prove us wrong. Honestly, we don't want to have anything incorrect on this website.
THE PROMISE - If you are aware of any errors/problems/concerns with information on this list or in the related articles on our website, please let us know by email or by a message to us on our Facebook page. We will correct any factual errors as quickly as possible.
People have also asked us whether it is wrong to highlight all of the issues with William Branham and his message. We have looked at this issue carefully and believe it is not only right but we are required to tell people what we found.
Here are the issues we found:
Was William Branham really a prophet?
The scriptural test of a prophet is clear as outlined by Moses in Deuteronomy 18:
But if any prophet presumes to speak anything in my name that I have not authorized him to speak, or speaks in the name of other gods, that prophet must die. Now if you say to yourselves, 'How can we tell that a message is not from the LORD?'—18:22 whenever a prophet speaks in my name and the prediction is not fulfilled, then I have not spoken it; the prophet has presumed to speak it, so you need not fear him."[7]
While at first we found this almost impossible to believe, we have been unable to locate a single unambiguous prophecy that was made in advance in a public forum (on tape) and that was later clearly fulfilled. However, there are numerous examples of visions that were made publicly which failed (were not fulfilled) and prophecies that changed drastically over time. If you click on the individual lines below, they will take you to a detailed explanation of each issue.
How can William Branham be a true prophet of God if he failed the test of Deut 18:20-22?
The Tent Vision (Failed Prophecy)
What did William Branham prophesy about Billy Graham? Did the prophecy come to pass? (this is either a failed prophecy or William Branham lied about the prophecy).
Did William Branham make any REAL prophecies? (We can't find any before the fact prophecies on any tape!)
Why did William Branham say that the municipal bridge vision was fulfilled when it clearly wasn't? (Failed Prophecy)
Why did William Branham say "Thus Saith The Lord" that he would shoot a large brown bear, when he didn't? (Failed Prophecy)
Why did the vision that William Branham had of the meetings in south Africa fail to be fulfilled? (Failed Prophecy)
Why is Los Angeles still above water if Billy Paul is an old man? (Failed Prophecy)
Was William Branham's death before the Rapture a failed prophecy? (Failed Prophecy)
Why did William Branham state that Martin Luther King, Jr. would cause the death of millions, when this didn't happen? (Not a prophecy)
Was William Branham's vision of Marilyn Monroe's death accurate? (Failed Prophecy)
Why did William Branham change the vision of the angels appearing? (Prophecy Changed)
Why did William Branham predict that the USA would be destroyed by 1977? (Failed Prophecy)
Was the meeting of Nikita Khrushchev and Dwight Eisenhower the fulfillment of Daniel chapter 2? (Failed Prophecy)
Will Russia destroy the Vatican? (Failed Prophecy)
Why did William Branham say that man would never land on the moon... but the communists might? (Failed Prophecy)
Was the prophecy of the World Council of Churches accurate? (Failed Prophecy)
If the vision of the Plum and Apple Trees was from God, why did William Branham change his mind about it in 1965? (Prophecy Changed)
Did William Branham ever pray for "kings, monarchs, potentates, and great men of the world." (Failed Prophecy)
Was the prophecy of the 1964 Alaska earthquake made after the fact? ("After the Fact" Prophecy)
What is the Third Pull? Was it prophetic? (too vague to qualify as a bona fide prophecy)
Did William Branham really prophecy where he would live? ("After the Fact" Prophecy)
Why did William Branham mention the Ohio river flood years before he told of his prophecy without saying anything about it? ("After the Fact" Prophecy)
Is Florida going under as well? (Ambiguous prophecy)
Did William Branham prophesy his own death? (This was not a prophecy)
Why did William Branham's original commissioning vision disappear? (This vision was abandoned by William Branham)
Was the birth of Joseph Branham foretold? (Ambiguous prophecy)
Was the death of Florence Shakarian prophesied before she died? (Ambiguous prophecy)
Was William Branham's ministry foretold in a Santa Rosa church? ("After the Fact" Prophecy)
Was William Branham Honest?
If you tell the truth, you don't have to remember anything. - Mark Twain
The Bible plainly tells us what is expected of Christian leaders:
An elder must be blameless...[8]
For the overseer must be blameless as one entrusted with God's work...[9]
The overseer then must be above reproach...[10]
And these also must be tested first and then let them serve as deacons if they are found blameless.[11]
William Branham portrayed himself as a simple, honest, uneducated man who was sent from God as a prophet to fore-run the second coming of Christ. However, many of the stories that he told have been proven to be untrue and many of the doctrines that he said he received directly from God were, in fact, plagiarized from other ministers. If you click on the individual items below, they will take you to a detailed explanation of each issue.
Are William Branham's teachings in agreement with the Bible?
If you study the message, you will find that William Branham departed significantly from the plain meaning of scripture in many things that he taught. If you click on the individual items below, they will take you to a detailed explanation of each issue.
Other strange, bizarre, or false beliefs of William Branham
William Branham believed, and taught, some outrageous things that people should accept as the truth. Here are a few of these bizarre teachings:
William Branham's often contradictory teachings
William Branham often contradicted himself, both in his biographical stories but also in his preaching. Here are a few examples:
Other Issues Relating to William Branham's Message
False Doctrine and Misinformation Taught by Message Churches
These doctrines may not have been taught directly by William Branham (or at least we have not found quotes yet) but are widely held by Message ministers/believers and are taught in a variety of message churches (please note that they may not be found in all message churches).
Excuses for the failure of the Municipal Bridge vision - The sixteen men drowned in concrete
The use of red herring arguments when Failed Prophecies are pointed out (see video)
The message is Jesus Christ.
Access to the blood can only be achieve through the message of the hour
The KJV is the only inspired translation of the Bible.
Are Blood Moons of importance today?
If you don't believe the message, you are not going in the rapture.
Only ministers can handle the Word.
Your Pastor will take you through.
The Message is our Absolute. In other words - William Branham said it, I believe it, that settles it.
The Pastor is our Absolute or Your Pastor in his Office is always right.
Diminishing the Life and Ministry of Jesus Christ of two thousand years ago, as a result of Promoting the Jesus Christ of Today.
The focus on the message, removes the focus from the Bible.
Rapturing Faith in on the Tapes.
Don't question. Don't argue. Don't Debate. Don't Discuss. Just give them a message book.
If they're Seed...
The church is the wife, the husband is the pastor
"programs" are of the devil, so message churches do nothing to help the poor.
Missions are for people overseas, not the homeless down the street.
It's OK to preach against other churches who don't have the mighty revelation.
Deacons are glorified ushers and no longer redistribute wealth to the poor.
There's no higher order to reveal the Word than a prophet. The following is a quote of Luke Gibson - that is an elementary teaching in this message and a close look at the scriptures will declare God always reveals His Word by prophets (Amos 3:7).
Education is of the devil... but I know more than other Christians.
Everyone outside the message is foolish virgin
Legalistic teachings related to The Celebration of Christmas
People have made Jesus into a super man. Message believers are the sons of God and ultimately, don't need Jesus to be the sacrifice.
But Message believers reject these teachings
There are a few things that William Branham taught that followers of William Branham simply do not believe in any practical sense.
Now what? Where do I go from here?
If you have honestly looked at these questions and the research provided in our analysis of each issue, you must question whether William Branham was a true prophet of God.
To help those who are now confronted with these issues and wonder what the next course of action should be we would recommend the following links:
Listen to the Off The Shelf podcast!
How do I help people who are still in the message? Do I tell them the message is wrong or is there a better way? How do I interact with my spouse/family member/friend who is still in the message?
Should we abandon Christianity? Does it still make sense to follow Jesus after leaving the message?

Further research on William Branham - Research Sources for William Branham and His Message
If you are looking for non-message sources to help you grow spiritually - Resources that have helped us
If you want to ask us a question, you can email us.
We sincerely pray that this information has helped you on your spiritual journey. May the Holy Spirit lead you into the truth of Jesus Christ!
Shalom!
Footnotes